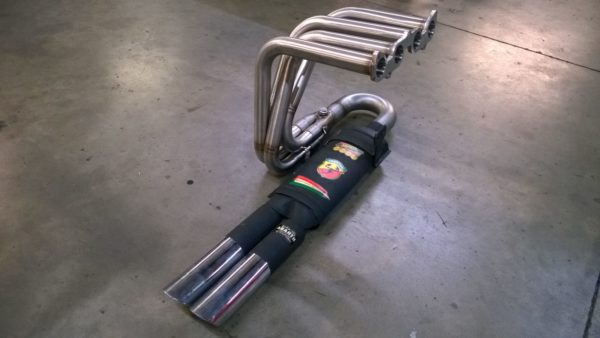 Fully stainless custom racing exhaust for Abarth 850 TC and Abarth 1000 TCR models.
Product Description
Fully customized (4-2-1 stainless) racing exhaust for the following Abarth models:
Abarth 850 TC
Abarth 1000 TCR
We do not build these in house, but are sourced from supplier we are associated with for many years. Furthermore, we and many other customers put these parts to the test in the Classic Abarth "Coppa Mille" championship. These are fully made to order to fulfill anyone's needs, so please ask for a quote or price indication. For more questions, also please feel free to contact me.
Please contact me for a price estimate!